17. Nov 2022
ISTA Science and Society Lecture: Misha Glenny (Institute for Human Sciences)
Datum: 17. November 2022 | 17:00 – 18:00
Sprecher: Misha Glenny, Institute for Human Sciences
Veranstaltungsort: Raiffeisen Lecture Hall
Sprache: Englisch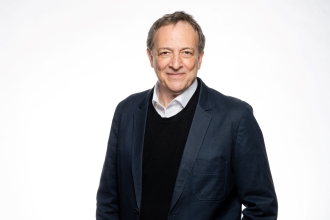 Misha Glenny is a journalist, author and public intellectual. Since May 2022 he is the Rector of the Institute for Human Sciences (IWM – Vienna).
He covered the 1989 revolutions and wars in Yugoslavia for The Guardian and was the BBC's Central Europe Correspondent. In 1993, he received the Sony Gold Award for Outstanding Contribution to Broadcasting, and in 2012 he was named BT Information Security Journalist of The Year.
His internationally acclaimed publications include his account of Yugoslavia's descent into war with The Fall of Yugoslavia: The Third Balkan War, and The Balkans 1804-1999: Nationalism, War, and the Great Powers.
His books McMafia and DarkMarket were shortlisted for several awards. McMafia has been adapted into a major television drama.