October 18, 2018
Congratulations to Angelika Amon, member of the Scientific Board of IST Austria, for winning the 2019 Breakthrough Prize
Cancer researcher to receive one of seven $3M Breakthrough awards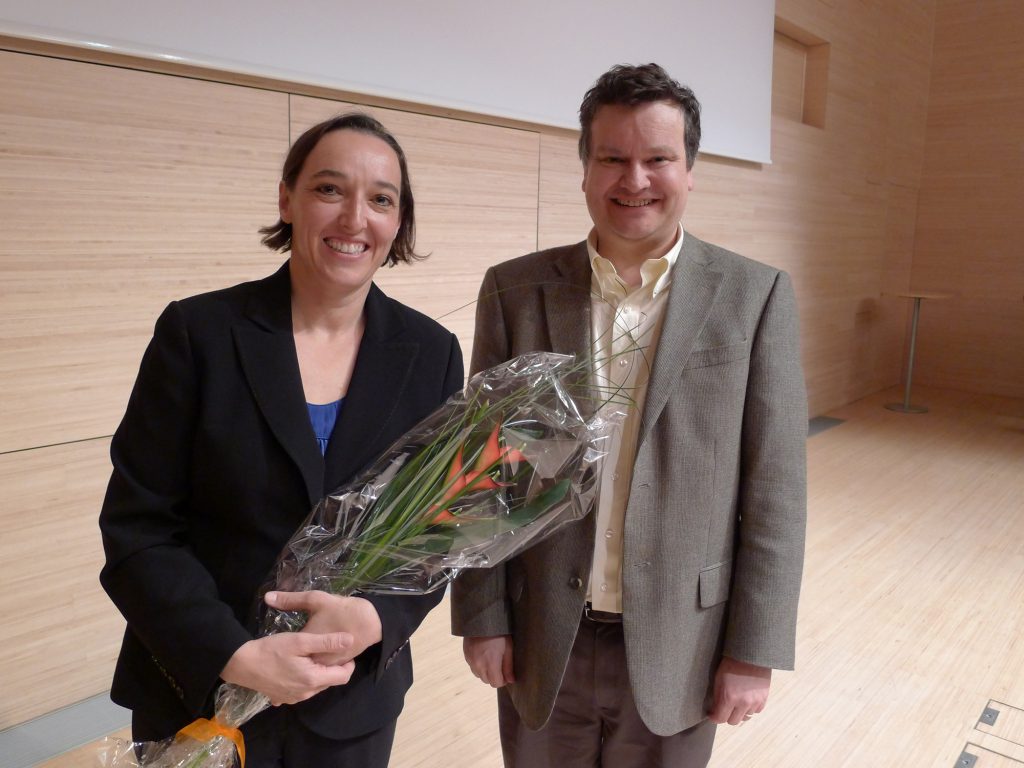 Angelika Amon, Professor in Cancer Research at MIT and member of the Scientific Board of IST Austria, is one of five life scientists who will receive a 2019 Breakthrough Prize in Life Sciences. The award, which comes with a $3 million prize, recognizes Amon's research determining the consequences of aneuploidy, an abnormal chromosome number that results from mis-segregation at cell division.
Many cancers have either extra or missing chromosomes. This irregularity is called aneuploidy. Angelika Amon has shown that aneuploidy produces a stress response and disrupts the cell's error-repair system. This, in turn, allows genetic mutations to accumulate quickly. A better understanding of aneuploidy and its consequences may shed light on cancer evolution and help to identify new therapeutic targets.
Molecular biologist Angelika Amon was born in Vienna and has been a member of IST Austria's Scientific Board since 2010. The Scientific Board prepares recommendations for IST Austria's scientific direction and provides guidance to ensure a high degree of scientific productivity. In this capacity, Amon has supported IST Austria since the early days of the Institute. IST Austria congratulates Angelika Amon on the recent recognition of her work!